At What Age Should a Child Have Their First Eye Exam?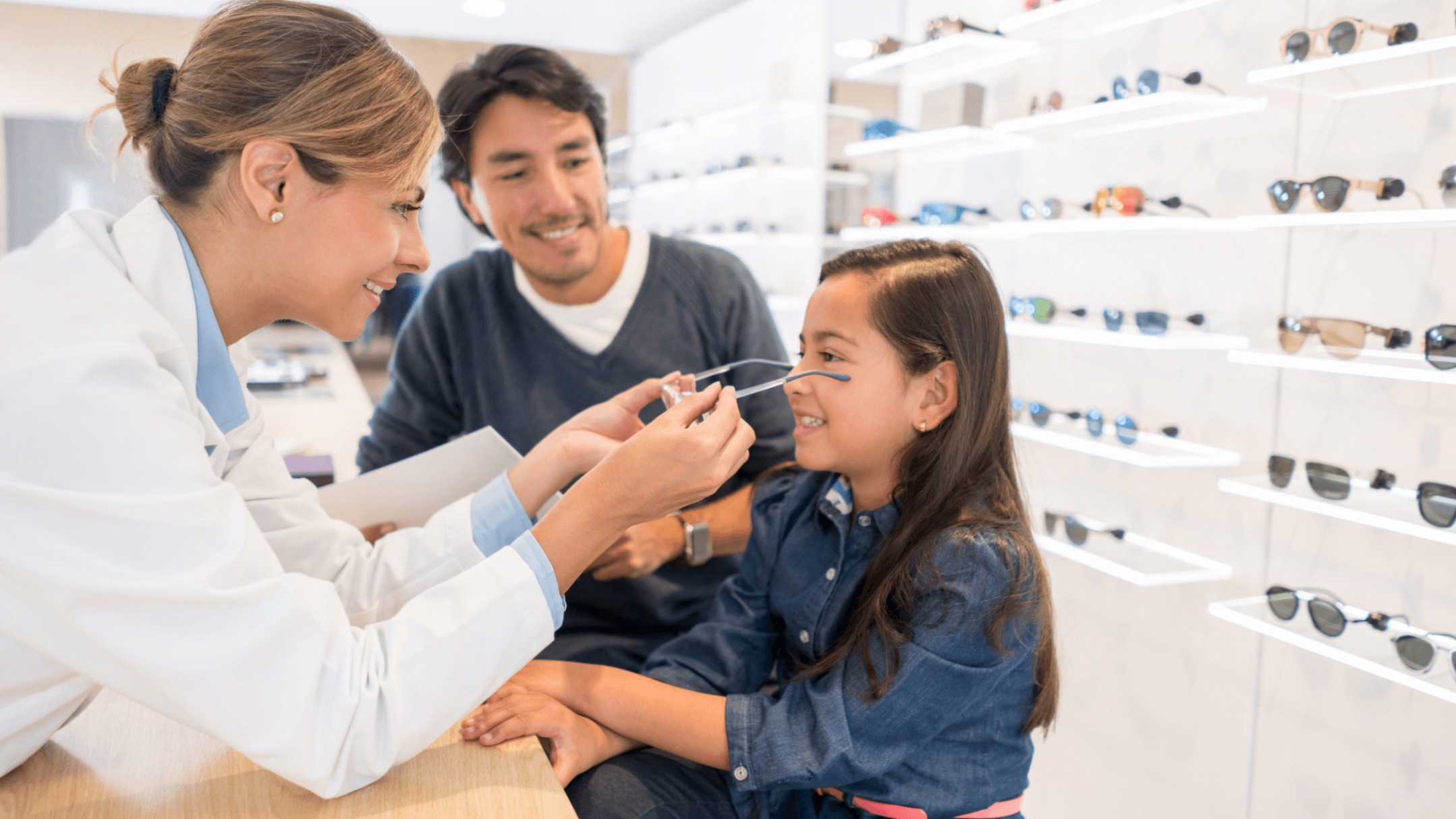 All parents want to make sure their child is in the best health possible. This includes making sure they have regular pediatric eye exams starting at a young age. But when is the right time for their first eye exam?
According to the American Optometric Association (AOA), children should have their first exam by the time they are six months old. But what if they haven't had one yet? When should a child have their first eye health appointment, and why is it important? At Family Vision Care, Dr. Daxx Dunn and associates provide comprehensive exams for kids of all ages.
Why does my child need an eye exam?
Eye exams are crucial at all stages of your child's life. From infancy to teen years, your child's eyes will continue to grow and change. A thorough, comprehensive pediatric eye exam allows us to look for signs of hereditary disorders or conditions that impact their vision (such as lazy eye and congenital glaucoma) as they enter pre-school age and beyond.
Young children use their eyes to focus on objects, look at picture books, and learn to read. They also identify colors and perceive depth. Pediatric eye exams pinpoint refractive errors, like nearsightedness or farsightedness, that prevent them from learning and developing as they should.
Benefits of an eye exam in Franklin, TN, include:
Encourage their love of learning: Visually impaired children are more likely to lose interest in activities that require reading or seeing things up close. A vision test can identify issues so we can correct them early on.

Less eye strain and headaches: If your child's eyes can't see properly, they are more likely to suffer from eye strain and chronic headaches because their eyes are working harder than necessary. We can improve their vision and minimize discomfort.

Enhance their health: There are many kinds of diseases that can be identified during an eye exam, such as lazy eye and glaucoma. We can detect certain issues before they become serious.
How often does my child need an eye exam?
It is recommended that children have an eye exam every year. However, some kids require more frequent visits if they are at risk of developing certain kinds of eye problems. Family Vision Care can develop a care plan that is best for your child.
How can I prepare for my child's eye exam?
There is no better way to prepare your child for a vision test than by discussing it with them ahead of time. Some kids are nervous about going to the doctor, so a simple conversation can help put them at ease.
Make sure to bring in any prescription eyeglasses your child already wears during your appointment. It's also beneficial to bring in a list of any over-the-counter medications they may take.
Improve your child's eye health
Your child's eye health is important to Family Vision Care. A pediatric eye exam can detect any problems that will prevent them from learning and developing properly. Dr. Daxx Dunn takes pride in providing comprehensive eye exams for children of all ages to ensure they have their best vision possible. Contact to schedule an appointment with one of our optometrists in Franklin, TN. Eye care is what we do best.