How Often Should Children Get an Eye Exam?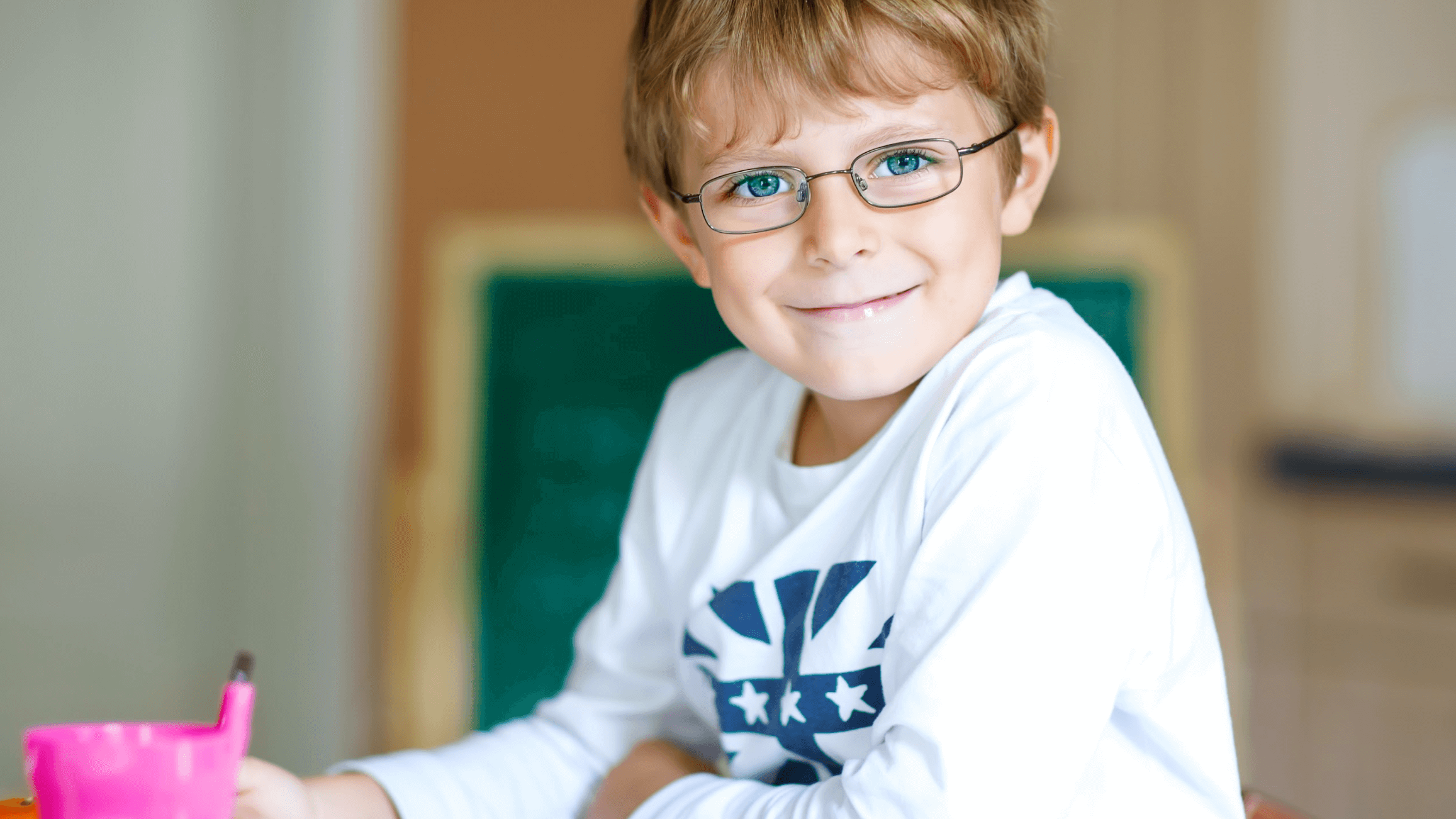 Pediatric eye exams are one of the simplest ways to offer your family some of the most invaluable gifts possible: long-term ocular health and clear vision. Eyesight impacts every task and activity, yet many children with a visual condition may not even know or realize they have it.  As such, timely detection and treatment are vital so your young loved ones can enjoy the best, most productive lives possible.
And giving that invaluable gift is now more straightforward than ever at our office conveniently located in the Cool Springs area of Franklin, TN. All it takes is reaching out to us and scheduling an exam with Dr. Daxx Dunn, Dr. Marla Weldon, or Dr. Kelly Short at Family Vision Care.
How often should children get an eye exam?
We recommend that school-aged children (beginning from the age of 5) receive a comprehensive eye exam every year so we can track their visual development and monitor any changes in vision that can negatively impact their performance in school.
However, about 25% of children face some ocular issues, and those young ones may require an eye exam more often. But these are just general guidelines, and every child's needs vary based on diverse factors, including overall eye health, the visual issue they're dealing with, and various lifestyle factors. We'll be able to let you know in more detail what's best for your child during their comprehensive pediatric eye exam. 
Pediatric eye exams are vitally important for a child's overall development, health, and learning outcomes
The timing can be just as important as the frequency. And the American Optometric Association suggests that children receive their first eye exam at the age of six months to one year. It's also a great idea for children to receive another eye exam at 3 years old, and also again before entering school. Once children begin school and more demand is placed on their precious eyesight, a comprehensive eye exam is recommended yearly. Since a child's vision is in a stage of significant development, it's important that we're able to detect any concerns as soon as possible.
Early diagnosis can lead to timely treatment, which is typically more effective, efficient, and conducive to your child's optimal outcome. The previously mentioned concerns include genetic diseases as well as visual issues such as lazy eye, which can affect a child's vision and confidence.
Additionally, by checking your child's visual capacity before they begin school, we can evaluate their visual progress and acuity. Struggling with poor vision or other ocular issues (including eye strain, headaches, constant squinting, or other symptoms associated with poor vision) will introduce unnecessary challenges for school-aged children.
Good vision and eye health can make it much easier for your young one to excel not only at academics but also sports activities.
Help your child enjoy a better future through pediatric eye exams
One of the most impactful and priceless things you can give your child is the gift of proper vision and eye health. Setting them on the road to ocular wellness with routine pediatric eye exams can have a lasting influence on their overall well-being. In addition to enhancing visual acuity, correcting issues, removing discomfort, and preventing accidents or injuries, good eyesight can improve learning and socialization outcomes.
At Family Vision Care, our doctors are ready to help you and your family enjoy a brighter, clearer (literally and figuratively) future through routine pediatric eye exams.  Give us a call today at or click on the "Schedule Appointment" button, and we are happy to assist you in the next step.